PIONEER
4 inch speakers
Mounting Depth 1-3/4"
Cut out Dim 4-1/8"




PIONEER
4X6 inch speakers
Mounting Depth 1-11/16"

PIONEER
6-1/2-inch speakers
Mounting Depth 1-1/2"


Pioneer
6 X 9inch speakers
Mounting Depth 2-3/4"
Clearly to winner when it comes to semi truck replacement speakers. Clarion & Pioneer has been building speakers for years. Long lasting, great sound quality. If you are looking for the best possible sound choose your size from Pioneer. They offer speakers to fit Freightliner, Kenworth, Wester Star, Mack, International, and Kenworth, Peterbilt. Note: These speakers are shallow mounting style to insure they are not to deep for your application.
Not sure of the size? Use our Semi Truck Speaker Application Chart
Add a set of Clarion Speakers to your semi truck for great sound
$49.99
TS G1045R
TS-G4645R
TS-G1620F
$99.95
TS-A6966R
$49.99
$59.99




1st Choice for Semi Truck Radios
We make Radio Replacement Easy

1-866-424-0575




FREIGHTLINER PETERBILT VOLVO WESTERN STAR INTERNATIONAL MACK KENWORTH STERLING


PIONEER
5 1/4inch speakers
Mounting Depth 1-3/4"
* 2-way car speakers (pair)
* 5-1/4" polypropylene woofer cone
* 1-3/16" PET dome tweeter
* power range: 2-35 watts RMS (250 watts peak power)
* frequency range: 34-25,000 Hz
* sensitivity: 86 dB
* top-mount depth: 1-3/4"
* impedance: 4 ohms
* grilles not included
TS-G1345R
$49.99
Not sure of the size? Use our Semi Truck Speaker Application Chart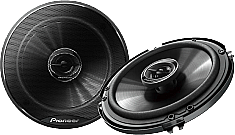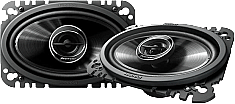 * 2-way car speakers (pair)
* 4"x6" polypropylene woofer cone with cloth surround
* 1-3/16" PET balanced dome tweeter
* power range: 2-30 watts RMS (200 watts peak power)
* frequency range: 37-26,000 Hz
* sensitivity: 86 dB
* top-mount depth: 1-11/16"
* impedance: 4 ohms
* grilles not included
* 2-way car speakers (pair)
* 6-1/2" polypropylene woofer cone
* 1-3/16" PET balanced dome tweeter
* power range: 2-40 watts RMS (250 watts peak power)
* frequency range: 26-27,000 Hz
* sensitivity: 89 dB
* top-mount depth: 1-1/2"
* impedance: 4 ohms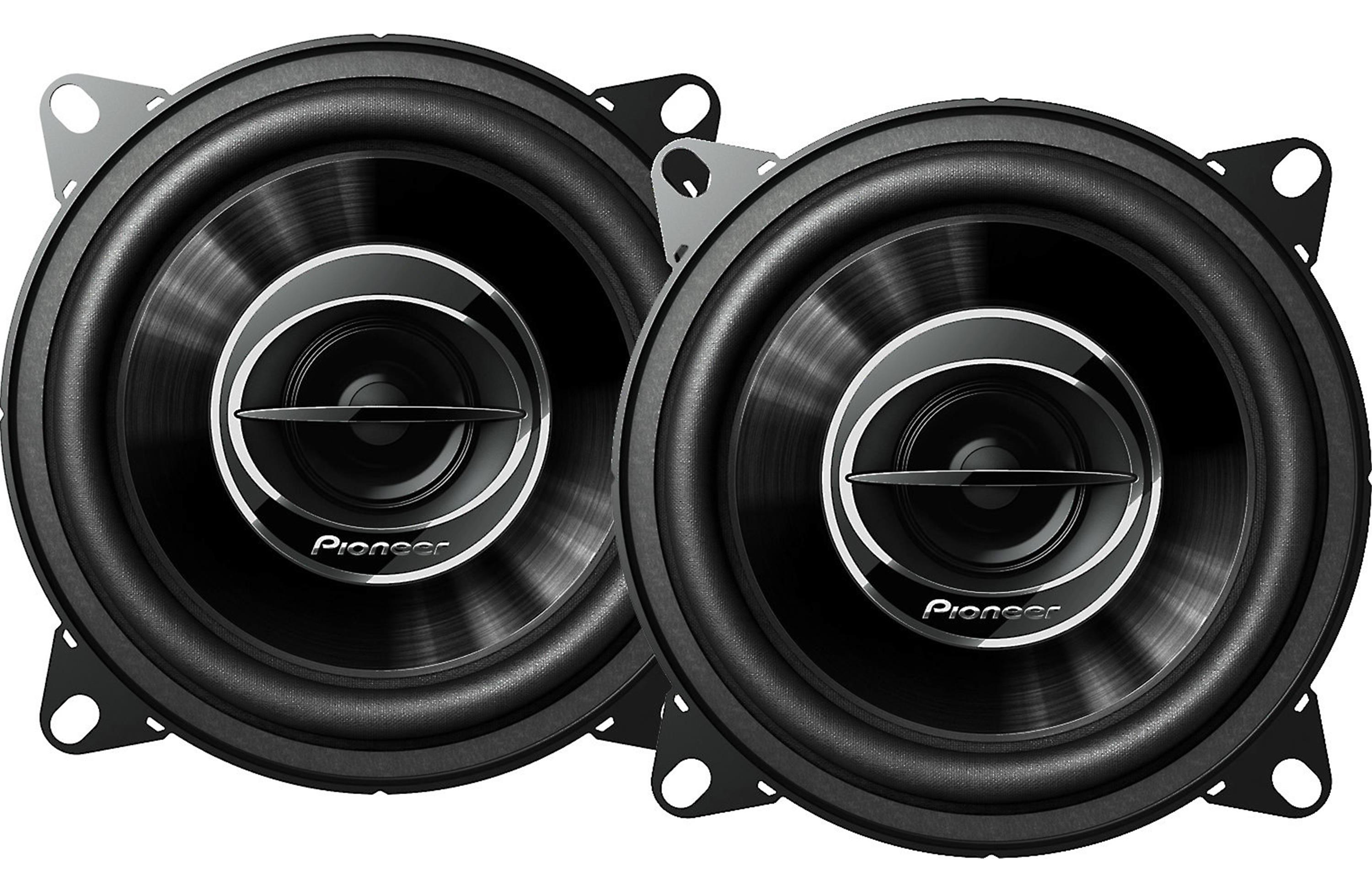 4" G-Series 2-Way Speaker with 210 Watts Max Power

210 Watts Max Power (30 Watts Nominal)
Injected Molded Polypropylene™ (IMPP) with MICA Cone Woofer
1-3/16" Piezoelectric Tweeter
Sensitivity 84 db

* 6" x 9" 3-Way Speaker
* 420 Watts Max Power (60 Watts Nominal)
* New Multilayer Mica Matrix Cone Design for Optimum Sound Reproduction and Responsiveness
* Lightweight Elastic Polymer Surround
* Impedance 4ohm
* Grilles included