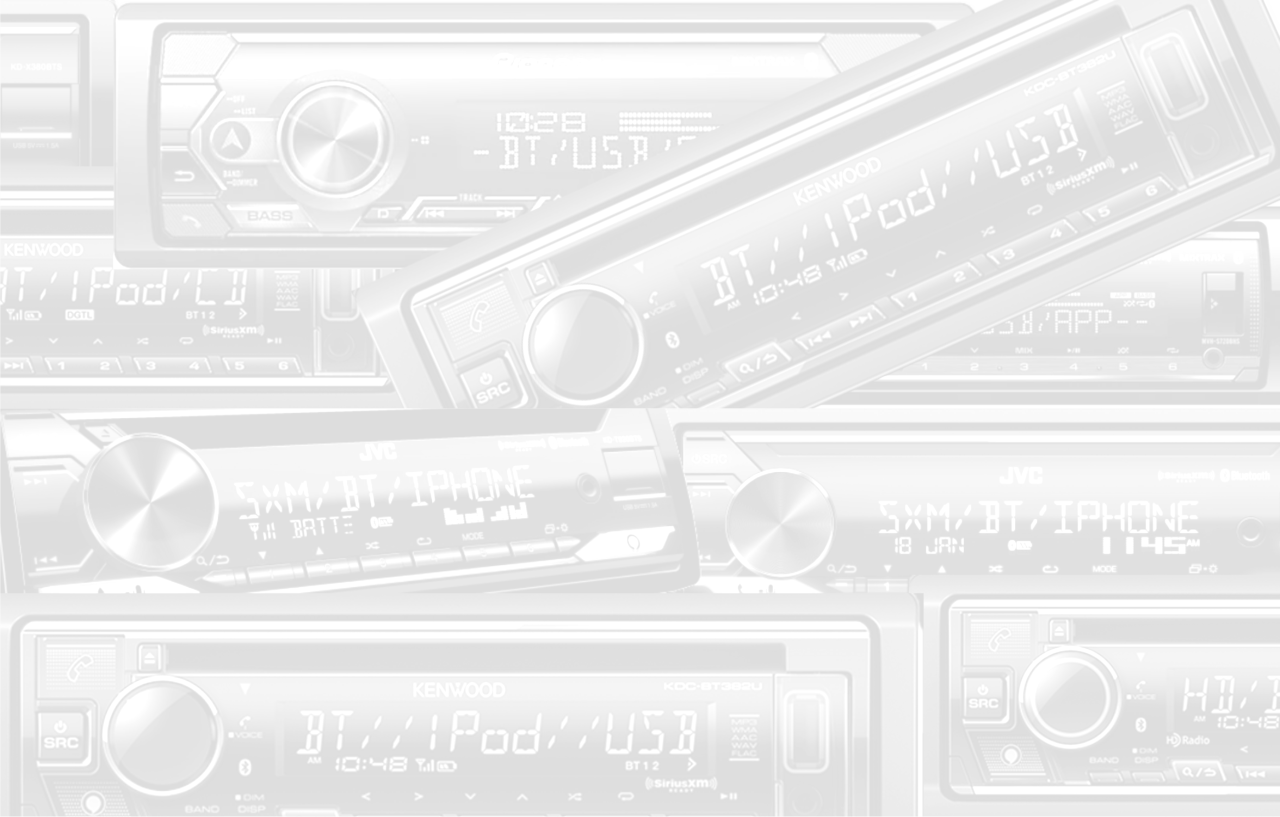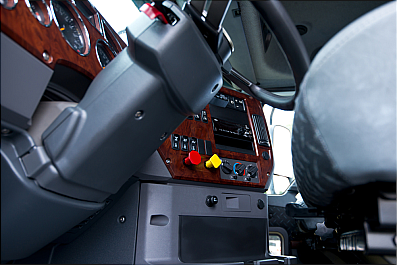 When you install a new radio into your semi truck you will loose the OEM steering wheel controls. This is a buzz kill for a lot of you who use these controls because you find it hard to adjust the radio while driving. Giving this option up has been the norm for a long time. On this page I will give you a new solution to get back this lost OEM feature. A easy to install and very easy to use feature now available from BIG RIG STEREO..

866.424.0575
Can I still use the steering wheel controls on my semi-truck after I change the radio?
Do you have a harness for my steering wheel controls for my truck?

Two of the most asked questions where the answer is always no. Of course, I will tell them you can purchase a steering wheel interface and hardwire it. This device connects to the control wires. Some versions require the control device to be programmed to work. Adding to the difficulty is the fact that you are driving a semi-truck. There are no interfaces made specifically for your application. Even when you go through the instructions, you may not be completely accurate with the installation. There could be issues with the replication of the OEM exact controls. Since you drive a semi-truck, the instructions are not specific to your vehicle. You have to use a UNIVERSAL version, which makes the installation even more difficult.


The fix
If you are unfamiliar with ALEXA, now would be the time to get familiar. In the last few years,aftermarket and OEM manufacturers have added this feature to car stereos. With this feature, you can control your radio stations and volume by telling ALEXA to do so. Think about this. It is easier than looking down and pushing the controls on your steering wheel. Just say, "ALEXA play station 104.1.
Yeah, tell ALEXA to tune in to your station by using the call numbers for that station. How easy is that! If you want the volume up, tell ALEXA to turn the volume to 10 for maximum volume. Or, to decrease the volume, use a value less than 10. ALEXA uses 1-10 to scale the volume. When I ask my customers why they need the steering wheel controls for their stereo they say because it is hard to push the small buttons to change stations or turn down the volume while driving.
So, turn your radio volume to the loudest level you will likely want. Now, tell ALEXA the volume level you like by using 1-10, 5 being one-half of the loudest volume you set. You start the communication by pressing the ALEXA button on the radio. Pushing a button will ensure that ALEXA will not engage unless you want her. There are more features I have yet to discuss like a weather report or reading you a book. If nothing else, you will have someone to talk to in your cab.
This could be the new CB!

Check out the radios that we offer with the ALEXA feature.
Select HERE to view the selection. Remember, our radios come with the correct connector so all you have to do is PLUG & PLAY. Be sure to tell us what you drive so the radio can be wired correctly and enjoy your new way to control your radio.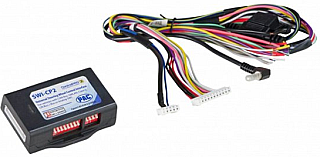 How to get ALEXA to work?

1. First pair device via Bluetooth to you phone . Look under SETTINGS
2. You will see the radio listed and select it to pair. Usually the model of the radio is what you will see.
3. Pairing will be displayed on the raio, push the volume knob to connect.

4. On your phone download ALEXA app from the Google Play Store if you don't have it already on your phone
5. In the bottom right corner of the app select the devices icon.
6. Select ADD NEW DEVICE by selecting the + icon in upper right hand corner
7. Scroll down until you see headphones or your radio model showing.
If you don not see your radio or headphones turn off the radio and restart it.
You can do the same for your phone by restarting the app. Sometimes just restarting the app works also.

8. Now try your ALEX control by tell it to tune to your radio station. Best use stations call numbers, like 104.1
9. To adjust volume adjust the volume to the loudest level you will use. Then tell ALEXA to set volume to 5.
The volume should adjust by 1/2. The sound is controlled by saying 1-10 as your volume words.

!0). NOTE: Be sure to plug your furnished mike into the radio because this will not work unless it is plugged in.
You will use this mike with your telephone for hands free communication and to talk to ALEXA.
Place somewhere overhead in front of you usually off to the right side away from your drivers window. I usually suggest about 2 ft away.

Get ALEXA to tell you a trucker' joke. This just might be the NEW CB RADIO!
Most of you are looking for a easy PLUG & PLAY application so you are not cutting up wires in the truck. If you are not a owner/operator then your boss does not want you hacking up the trucks wiring. The service department will not install it since it is not a factory part. They actually would not know how. So, here we are, if you remove the factory radio do you loose the steering wheel controls? Not exactly.