FREIGHTLINER PETERBILT VOLVO WESTERN STAR INTERNATIONAL MACK KENWORTH STERLING


1st Choice for Semi Truck Radios
We make Radio Replacement Easy

1-866-424-0575


EMAIL: contact@bigrigstereo.com

Try our new Question & Answer Blog if you have questions



PHONE: 1-866-424-0575 M-F 9-5pm est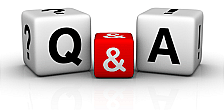 ADDRESS: BIG RIG STEREO, 2954 S. Stratford Rd., Winston-Salem, NC 27103

For Returns use the address above. Download the RA Form, fill it out and return it with the item or items. All returns must include this form.

BIG RIG STEREO continues to improve its Customer Service Dept. Keeping up with the latest technology, staying on top and improving ways to stay in touch with its customers. Our latest addition is by TWEETER. Now you can tweet us and ask questions or just follow us to see what's new. As we progress using this communication tool we will also us it for announcements for specials and discounts., like seasonal sales. Click on the FOLLOW US icon and start using this simple communication tool. Who knows, you might save you money.