$79.99
NOTE: If your Satellite Tuner Box has a pink connector on it you will need to flush trim the old style pink connector back flush with the actual connector. This will not hurt anything. By doing this it will insure the new breed of Satellite antennas connector will seat all the way down to the actual connector. A lot of times this will have to be done when you notice that your new antenna shows NO ANTENNA on the screen of the Satellite Radio. This is a tip from the tech department.
$22.99
Wilson Replacement Satellite Cable XM or Sirius
Best grade available for the replacing of the broken cable for your Pana Pacific SR3653 & SR3652 antennas or Wilson Brand Trucker Satellite Antenna. Better than factory on the Pana Pacific Version. Gold Plated ends and Military Spec Cable. 21 foot length RG 58U Type.
Trusted Manufacture has fixed your old coax with this great product. Now you want have to buy a whole new antenna. Works for XM or Sirius
XM and Sirius have merged and you still will need a good antenna to receive a signal. Look on further for the best in satellite antennas from Mobile Spec. Designed for the semi truck or any commercial application from the ground up. Mirror mounting insures a clear signal without loss. Larger coax, gold plated ends are just 2 of the attributes with your Mobile Spec Satellite Antenna. Select yours from Big Rig Stereo for your new semi truck satellite radio to insure your new semi truck radio has the chance to show you just how good it can be.
Replaces coax on SR5000, XM5000,
SR3652,SR3653
Semi Truck Satellite Antenna


MobileSpec Universal Satellite Radio Antenna with 21' Cable and Mirror Mount

Universal Design Works with All Satellite Radio Services
Stainless Steel Mirror Mount
21' Military Specification
RF-58U Cable with Gold Plated Connectors
Hermetically Sealed Antenna Frequency: 2320.0 to 2345.0MHz
Satellite Gain: 5dBic Typical / Terrestrial Gain: -1dBic Typical
Noise Figure: 1.0dB Max Current Consumption: 45mA Typical/55mA Maximum
Supply Voltage: 4.7-Volts Typical
Operating Temperature: -40°F to 220°F
Limited One-Year Warranty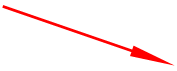 1st Choice for Semi Truck Radios

1-866-424-0575



FREIGHTLINER PETERBILT VOLVO WESTERN STAR INTERNATIONAL MACK KENWORTH STERLING


Factory Satellite Antenna Adaptor
$22.00
If your truck has a factory satellite antenna in place, you can use this adaptor to connect to the Jensen Satellite Tuner. Examine the factory antenna end connector and you should notice a green connector on the antenna coax end. That connector plugs into the factory radio but now it would plug into this adaptor.
We make Radio Replacement Easy