Why would a trucker buy this unit?
Huge amount of features in one radio for a low price.
If you no longer need CD this is the way to go
If you want the ability to watch your own recorded movies.
Should last longer for the unit is solid state with few if no mechanical features
Your phone is your communication to your life out of the truck. Why not use it to make your work place better. Let your phone play all your music and video
Several ways to get sound into the radio with inputs and Bluetooth.
Hands free with on board BLUETOOTH.
Now there is a worthy radio in a Double Din Style for your semi truck


PIONEER MVH-AV290BT
DIGITAL MEDIA STEREO / NO CD
Pioneer MVH-AV290BT Prewired for your semi truck radio

NEED KEYS TO REMOVE OLD RADIO?

PIONEER MVH-AV290BT $245.00 PLUG INTO YOU SEMI TRUCK FREE HARNESS... BEST VALUE IN TRUCKER STEREO w/sat tuner
Enter Your Truck Info
& Phone Number



1st Choice for Semi Truck Radios

1-866-424-0575



SAVE... WHEN HARNESS IS PURCHASED INDIVIDUALLY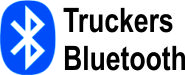 Need a good CB Radio. Check out our sister site at Big Rig CB Radio. Select from over 80 CB and 10 meter radios. Featuring the "BEST DEAL" Pricing. Buy your next CB at your price.
NEED A SPECIFIC BRAND OF RADIO FOR YOU RIG. BIG RIG STEREO HAS ACCESS TO THE POPULAR BRANDS. GIVE US A CALL IF YOU NEED A CERTAIN BRAND AND MODEL. WE CAN QUOTE YOU A DELIVERED PRICE. WIRED FOR YOU SEMI. JUST GIVE US A CALL.

Is it time to upgrade your speakers?

FREIGHTLINER PETERBILT VOLVO WESTERN STAR INTERNATIONAL MACK KENWORTH STERLING


If you don't want to change your factory radio or just want to add bluetooth to a existing radio...


$245.00

Multimedia Receiver with 6.2" WVGA Display, and Built-in Bluetooth®. TOUCH SCREEN


Back-Up Camera Ready
iPod®/iPhone® Compatibility
Built-in Bluetooth®
Steering Wheel Control Compatible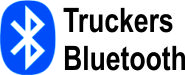 Built-in Bluetooth
Hands-Free Calling and Audio Streaming


Stay safe and obey local hands-free laws with built-in Bluetooth (HFP). Easily pair a Bluetooth enabled phone to the MVH-AV290BT without having to go through complicated settings. When a registered Bluetooth device is in close proximity to the receiver, the auto connection function automatically pairs the two units.
GENERAL SPECS
PIONEER MVH-AV290BT $245.00 PLUG INTO YOU SEMI TRUCK FREE HARNESS... BEST VALUE IN TRUCKER STEREO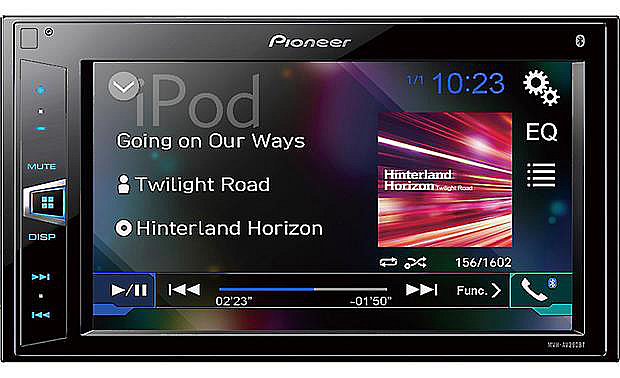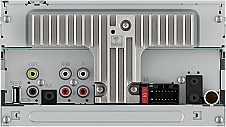 USB Direct Control for iPod/iPhone


Pioneer's MVH-AV290BT is ready to roll with direct connectivity to your iPod or iPhone for music and video via an optional USB interface cable (sold separately) depending on your iOS device. Song, artist, time and album information are beautifully displayed on the 6.2" touchscreen.
From hands-free calling, wireless audio streaming (A2DP) with artist, album, and song search, simple pairing, and control audio (AVRCP), Bluetooth® wireless technology has made life in the vehicle much more convenient. The MVH-AV290BT with Bluetooth also includes better call quality reception using Wideband Speech Handsfree Profile 1.6. Nearly doubling the bandwidth of the frequency helps bring call quality similar to FM reception.

Other features include the ability to display track information such as album cover art, artist name, track title, and album title.

What comes in the box?
Digital media receiver w/ integrated 6.2" touchscreen monitor (10A fuse)
Wiring harness
58" USB extension cable
Microphone w/ bracket (attached 13' cable termianted by a right-angle 2.5mm connector)
Two-sided tape
6 Pan-head ISO screws (M5 x 6mm)
6 Flat-head ISO screws (M5 x 6mm)
Owner's Manual (En/Fr/Sp)
Warranty sheet (US/Canada)

Owner's Manual
Screen Size/Aspect Ratio6.2/16:9
TouchscreenClear Resistive
Color Customization3 Display Colors, Key Color Blue
Dimmer Setting (ON/OFF)
ResolutionWVGA (800 x 480)
LED Backlight
Illumination Timer
Brightness Control
Built-in Bluetooth®
Audio/Video Remote Control Profile (AVRCP)AVRCP 1.5
Secure Simple Pairing (SSP)
Hands-Free Profile (HFP)
Advanced Audio Distribution Profile (A2DP
Serial Port Profile (SPP)
Presets18 FM, 6 AM
Local Seek Tuning
Supertuner® IIID
Best Station Memory (BSM)
RDS
AAC Audio Playback
MP3 Audio Playback
MPEG-1 Video Playback
MPEG-4 Video Playback
WMV Video Playback
WMA Audio Playback
WAV Audio Playback
MPEG-2 Video Playback
AVI Video Playback
JPEG Photo Slideshow Viewer
RCA Preouts2 (2V)
Customizable Graphic Equalizer5-Band
Loudness3 Mode
Built-in AmplifierMOSFET 50W x 4
D/A Converter24-bit
Subwoofer Control
USBSingle, Rear
Back-up Camera Input
Composite Video Output
Composite Video Output
USB Direct Control for iPod®/iPhone®
AUX InputRear
Wired Remote Input
Composite AV Input1-3. 5 mm (Audio/Video)
Multi-Language DisplayEnglish, Chinese (Simplified), French, Spanish, Portuguese
Remote ControlOptional
1 Year Warranty
If you are mounting you new Double Din radio into a Double Din opening you might want to take advantage of a kit made just for the Pioneer radio. A you removed a factory radio that held the radio in with side brackets then the Pioneer radio with its numerous side mounting holes should work fine. Make sure you use the correct short screws supplied with the radio.
If there is no way to use or don't have side brackets you will need to use a DIN sleeve kit that comes with the Pioneer ADT VA133. With this kit you have the needed parts to mount your radio into any Double Din opening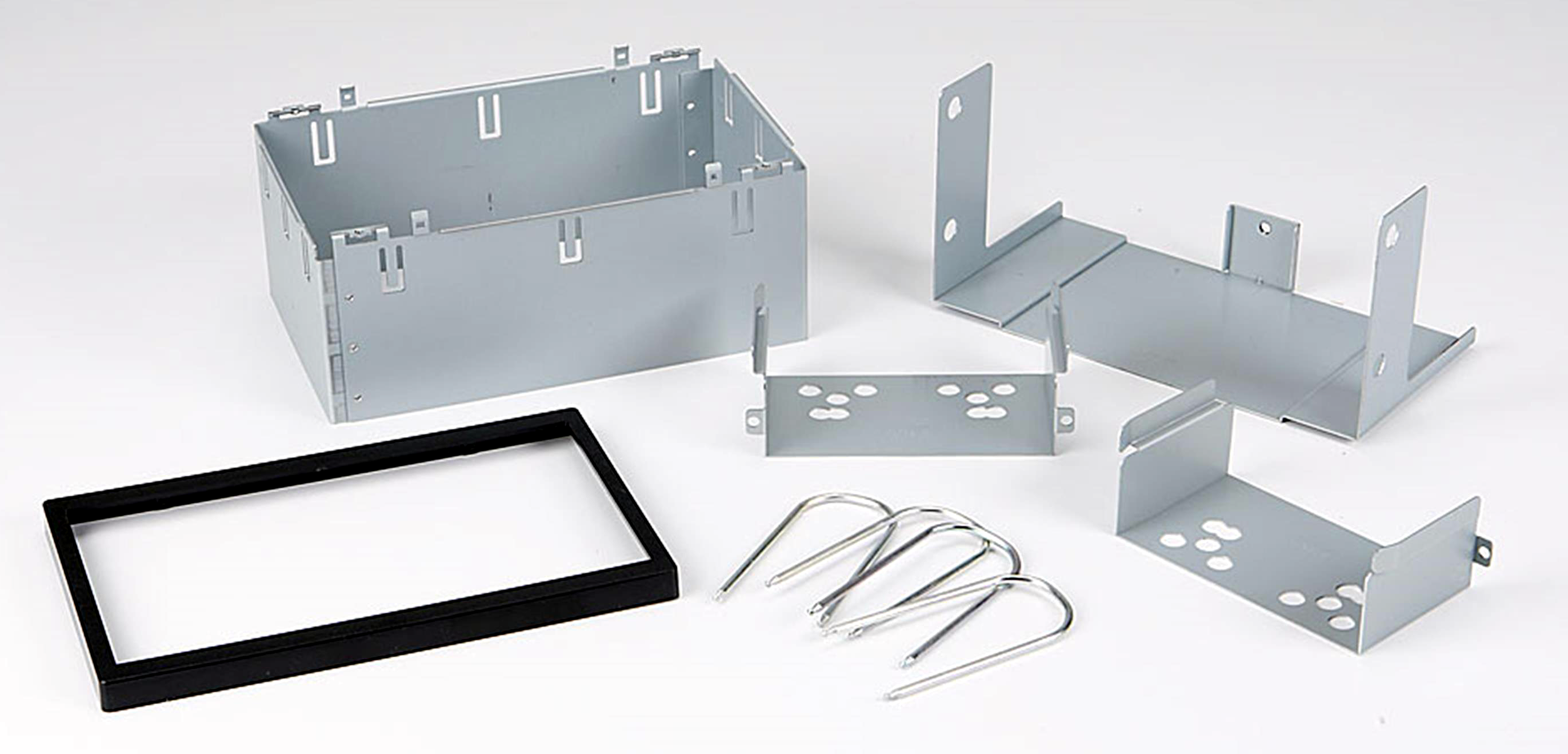 PIONEER ADT-VA133
Double Din Kit
$45.00
Enter Your Truck Info
& Phone Number