FEATURES

Maximum Output Power : 50W x 4 (MOSFET Power IC)
Front AUX & USB Interface
1 Preout (2.5V)
Kenwood sound reconstruction, restores musical to compressed music
13 Band Graphic Equalizer
Time Allignement
Drive EQ
Subwoofer Level Adjustable
Bass Boost
Loudness
Built-in LPF/HPF

MP3, WMA, AAC, WAV, FLAC Decoder with ID-3 Tag Display
iPod/iPhone Direct Connection with Optional cable*1
iPod Skip Search Function
Pandora/iHeart Radio/iTunes Radio/Spotify App Ready (iPhone App)
Drive Change
Android Music Playback
Android Rapid Charge
Backup Memory for Tuner Preset
FM/AM 24 Station Presets (18FM, 6AM)
RBDS with Radio Text
AME (Automatic Memory Entry)
Up/Down Seek Tuning

FM/AM 24 Station Presets (18FM, 6AM)
RBDS with Radio Text

Bluetooth Built-in (Hands-Free Profile / A2DP/ AVRCP1.5)
Dual Phone Connection
Wireless Music Browsing
Pandora/iHeart Radio/Spotify App Ready (Android and iPhone App) via Bluetooth
Rear Wired BT Microphone included
Remote App for Android/iPhone

AUDIO STREAMING

OWNERS MANUAL
Why would a trucker buy this unit?
TDF(Theft Deterrent Faceplate)
Drive Change
Maximum Output Power : 50W x 4 (MOSFET Power IC)
Kenwood sound reconstruction, restores musical to compressed music
MP3/WMA/AAC/WAV/FLAC Files Playback with ID-3 Tag Display
Android Rapid Charge
Multi language(English, Spanish)
Dual Phone Connection
Wireless Music Browsing

KENWOOD KDC-BT22 Prewired for your semi truck radio
CD Receiver with Built-in Bluetooth
KDC BT22
KENWOOD KDC BT22 Prewired for your semi truck radio

IF YOU NEED A KENWOOD SATELLITE RADIO, SEE KDC BT765HD
NEED KEYS TO REMOVE OLD RADIO?

Prewired KENWOOD KDC BT22 semi truck radio. Built in Bluetooth to get you compliant
Enter Your Truck Info
& Phone Number



1st Choice for Semi Truck Radios

1-866-424-0575



SAVE... WHEN HARNESS IS PURCHASED INDIVIDUALLY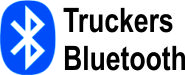 Need a good CB Radio. Check out our sister site at Big Rig CB Radio. Select from over 80 CB and 10 meter radios. Featuring the "BEST DEAL" Pricing. Buy your next CB at your price.
NEED A SPECIFIC BRAND OF RADIO FOR YOU RIG. BIG RIG STEREO HAS ACCESS TO THE POPULAR BRANDS. GIVE US A CALL IF YOU NEED A CERTAIN BRAND AND MODEL. WE CAN QUOTE YOU A DELIVERED PRICE. WIRED FOR YOU SEMI. JUST GIVE US A CALL.

Is it time to upgrade your speakers?

FREIGHTLINER PETERBILT VOLVO WESTERN STAR INTERNATIONAL MACK KENWORTH STERLING


If you don't want to change your factory radio or just want to add bluetooth to a existing radio...



ADDITIONAL SMARTPHONE CONNECTIVITY

Simply install the Kenwood Music Play application onto your Android smartphone, connect it to your KENWOOD receiver via USB, and control your music directly from the car audio receiver.

Rapidly charge your compatible Android smartphone with the USB port, up to a maximum of 1.5A.

Search and select songs from your music collection through a Bluetooth connection.

Allows two phones to be connected for hands-free operation at any time. Easily switch between both phones with the touch of a button. Answering, calling or searching your phonebook on your phone is made simple through an intuitive GUI.

NFC (Near Field Communication) is a convenient wireless technology that simplifies the Bluetooth pairing process between a KENWOOD receiver and your smartphone with just one touch.
$175.95