$179.95

FEATURES:
MOS-FET 50W x 4
Bluetooth(R) Wireless Technology*1 (Built-in)
(Phone Book Access Profile, Phone Book Transfer, Hands-Free Call, Audio Streaming, AVRCP, Text Message /SMS (Short Message Service) Receipt Notification, Voice Recognition Dialing, Compatibility Check Mode, Simple Secure Pairing, 2 Phones Full-Time Connection, Pandora/iHeartRadio/Internet Radio Control for Smartphone, Siri Eyes-Free-Mode for iPhone)
2 Phones Full-Time Connection
Application Control for Smartphone (Pandora/iHeartRadio/JVC-App)
Pandora Control for Smartphone (iPhone via USB, Android via Bluetooth(R))
iHeartRadio Control for Smartphone (iPhone via USB, Android via Bluetooth(R))
JVC Smart Music Control ver.3 for Android (App via Bluetooth(R) & USB)
JVC Music Control for Android (App via USB)
JVC Playlist Creator for USB Memory/Thumb Drive (Windows(R) PC software via USB)
USB Audio for iPod/iPhone etc.
2-Way Control for iPod/iPhone Audio*2 (Headunit/iPod or iPhone)
iPod/iPhone Mode
Front USB Port (WAV/MP3/WMA/iPod & iPhone Audio)
USB 1A Power Supply
Drive Change Mode for Mass Storage Class
AUX Input (Front)
MP3/WMA/WAV*3 Compatible with ID3/WMA Tag (CD/USB)
RBDS
Digital Processing Tuner
Radio Timer
Backup Memory
5-Band Parametric iEQ
Easy EQ
12-Preset EQ
Source Link EQ
Digital Track Expander
Loudness Control
High-Pass Filter/Low-Pass Filter
2.5V Line and Subwoofer Pre-Output Level
2 Pre-Output Terminals (Front + Rear/Subwoofer Selectable)
Subwoofer Control
Variable Color illumination with Mood Blender
3-Zone Variable-Color
3-Zone Brightness Control
Auto Dimmer
Beep Tone Support
Wireless Remote (Equipped)
Steering Wheel Remote Ready
Detachable Face Panel
SiriusXM Ready

NEED KEYS TO REMOVE OLD RADIO?

JVC Car Audio KD-R885BTS CD Receiver featuring Bluetooth / USB/AUX Input / SiriusXM / Pandora / iHeartRadio / 13-Band EQ / JVC Remote App Compatibility

Prewired JVC KD R885BTS semi truck radio. Bluetooth mike included to get you compliant.
Enter Your Truck Info
& Phone Number
What's in the box?
•CD receiver (w/ 10A fuse inserted into chassis)
• Face (attached)
• Sleeve (installed)
• Trim ring (installed)
• Wiring harness
• Microphone with integrated bracket (attached 10' cable terminated by a right-angle male 3.5mm connector)
• Wireless remote control (RM-RK52)
• CR2025 3V Lithium battery (installed)
• 2 Radio removal tools
• Face fixing screw
• Instruction Manual (En/Fr/Sp)
• Warrant Information

Is it time to upgrade your speakers?
JVC KD-R885BTS Prewired for your semi truck



1st Choice for Semi Truck Radios

1-866-424-0575



Need a good CB Radio. Check out our sister site at Big Rig CB Radio. Select from over 80 CB and 10 meter radios. Featuring the "BEST DEAL" Pricing. Buy your next CB at your price.

FREIGHTLINER PETERBILT VOLVO WESTERN STAR INTERNATIONAL MACK KENWORTH STERLING


If you don't want to change your factory radio or just want to add bluetooth to a existing radio...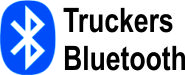 +

SAVE $40.00
over individually priced items
KD-R885BTS Built-in iPod, iPhone, and iPad control & Front USB + BLUETOOTH + SIRIUS READY
$254.95
Enter Your Truck Info
& Phone Number
WANT SATELLITE RADIO?
Get the complete package and SAVE!
KD-R885BTS
CD Receiver with Built In Bluetooth/SiriusXm Ready
The KD-R885BTS is a Bluetooth Built-In detchable-face in-dash CD Receiver with 6-key presets, Aux Input, USB Port for iPhone, iHeartRadio Link Capability, and Pandora Internet Radio capability. Music playback for iPod and iPhone can be controlled from the receiver or music player itself using 2-way iPod control. The receiver also includes capability to add steering wheel remote control function (via a separate adapter). Both Pandora and iHeartRadio can be used via Android (Wireless) or iPhone (USB) connection.
Why would a trucker buy this unit?
Known Manufacture
Budget price point
3.5mm front input (iPod audio,Old Sat radio audio input)
BUILT IN BLUETOOTH
USB
Pandora/iHeartRadio/Internet Radio Control
SiriusXm Ready