JHD1630B
AM/FM/WB/RBDS/iPod SIRIUS/XM Satellite Ready Stereo



JHD1630B
AM/FM/WB/RBDS Sirius/XM Satellite Ready Stereo
NOTE: This unit features a 3.5mm face plug for aux input. Hook this to your XM or Sirius Dash Mount Satellite Radio for audio. Sound quality is improved over modulated hook-up or antenna hook-up style
NEED KEYS TO REMOVE OLD RADIO?


Enter Your Truck Info
& Phone Number
Save on a complete semi truck stereo from Big Rig Stereo... Add a sirius tuner and Sat antenna and save on shipping. Includes FREE radio harness

US EXPEDITE & INTERNATIONAL SHIPPING
JHD1630B
AM/FM/WB/RBDS Sirius/XM Satellite Ready Stereo
Enter Your Truck Info
& Phone Number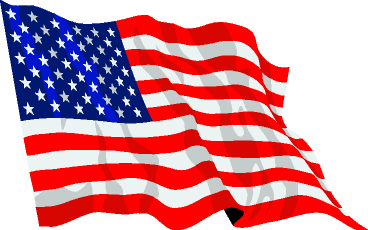 •12V DC power
•Max output power: 45W x 4
•Electronic AM/FM tuner (US/Euro)
•iPod/iPhone ready via USB
•SiriusXM satellite radio ready
•NOAA 7-channel Weatherband with SAME technology
•USB 2.0 for playback of MP3 and WMA audio files
•RBDS with PTY search
•Front AUX input
•Pre-amp out (RCA)
•Public Announcement (PA) ready
•Amber backlighted control panel buttons
•12/24 hour selectable clock with Super-Cap 30 day power backup
•Encoder knob volume control
•Beep tone confirmation (user selectable On/Off)
•EQ presets (Flat, Rock, Pop, Classical, User settings)
•Conformal coated PCB
•Preset tuning
•Non-volatile memory
•Low battery alert (Voltage < 10.8 VDC)
•IR remote ready (remote sold separately)
•Channel lock
SAVE

FREE US SHIPPING
FREE HARNESS PLUG
$244.99

Is it time to upgrade your speakers?





FREIGHTLINER PETERBILT VOLVO WESTERN STAR INTERNATIONAL MACK KENWORTH STERLING


1st Choice for Semi Truck Radios
We make Radio Replacement Easy

1-866-424-0575



ADD ACCESSORIES & BUNDLES
The JHD1630B Radio can be tricked out with many accessories. Select the ACC link for a page showing allthe accessories or purchase below our most popular ones from our Money Saving BUNDLES!




JHD1630B + SIRIUS/XM Tuner
$305.94
Enter Your Truck Info
& Phone Number




JHD1630B + SIRIUS/XM Tuner + SR5000 Ant
$385.93
Enter Your Truck Info
& Phone Number

Factory Satellite Antenna Adaptor
$22.00
If your truck has a factory satellite antenna in place, you can use this adaptor to connect to the Jensen Satellite Tuner. Examine the factory antenna end connector and you should notice a green connector on the antenna coax end. That connector plugs into the factory radio but now it would plug into this adaptor.
If you don't want to change your factory radio or just want to add bluetooth to a existing radio...



Watch JHD3630BT Video. Radio sames as JHD1630B, but with CD