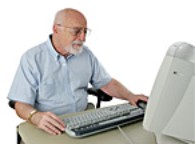 We make it easy to switch out and replace your commercial, semi truck stereo. With the exclusive Plug & Play harness from Big Rig Stereo you can simply plug your new radio into the factory harness. This will save you time and is safer. For a limited time BRS is giving you this ability on its Premier Line of 18 wheeler radios.
Get a
FREE
Harness for your CSS ,REI, and Jensen Heavy Duty radio purchases exclusively
.
Your Harness Plug is FREE. $25-$35 Value
Jensen Heavy Duty
AM/FM MP3/CD Player/Receiver
Product Code: JHD3510
$000.00
Enter Your Truck Info
& Phone Number
EXAMPLE
ONLY
Summary...
When you leave your Truck Info with BRS
We will use that data to send you, with your radio at no extra cost the Plug & Play Harness for that Semi Truck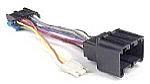 FREE
Semi truck radio harness



1st Choice for Semi Truck Radios

1-866-424-0575


When you view the detail page on one of these radios and proceed to purchase it, you will see a text box. This is the area where you need to supply BRS with the Model of your truck example (Kenworth) and the Year of the truck. This will give us the specific information to the correct harness necessary to Plug & Play. If you have additional info please leave that as well. Also leave your Phone Number. If BRS needs to contact you for additional information about your application we can do it faster. We already have your email address from the Pay pal order. Big Rig Stereo strives to make the purchase as fast and easy as possible. Your order will be process faster and correctly with your assistance.
Thanks, staff Big Rig Stereo.

FREIGHTLINER PETERBILT VOLVO WESTERN STAR INTERNATIONAL MACK KENWORTH STERLING

We make Radio Replacement Easy