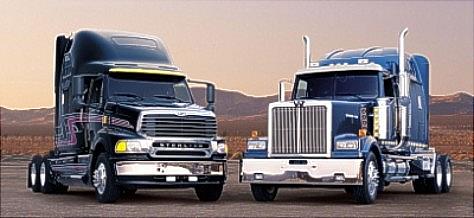 All Med Duty Radio Overhead COE Models Built After 6/86 thru 7/04 Conventional Models Built after June 1988 Thru 7/04, Columbia & Century Class Models

Purchase one of our BIG RIG STEREOS and we will furnish and connect the correct Freightliner harness to the new stereo. Now you are ready to plug this radio into the truck for a simple DIY install.
Hardwire this harness to the radios harness plug
Use the harness below if you already have
your
stereo.
FREIGHTLINER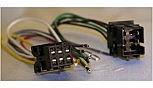 Select Image for Larger View
Big Rig Stereo allows you to have a PLUG & Play radio 2 ways. Purchase the harness below for your new radio.

If You Need Help With Your Freightliner radio wiring harness Application Call Tech Support at 1-866-424-0575
Use the harness below if you already have
your
stereo.
FREIGHTLINER
Use your own radio or purchase a Freightliner Radio, Stereo from Big Rig Stereo. All Stereo's purchased from BRS include a free wiring harness for your Freightliner Semi.





FREIGHTLINER PETERBILT VOLVO WESTERN STAR INTERNATIONAL MACK KENWORTH STERLING


1st Choice for Semi Truck Radios

1-866-424-0575



Wire this harness to the pigtail that comes with the new radio. This is a simple procedure. The colors match and the harness comes with instructions. or...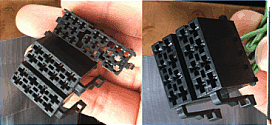 If the back of your factory radio has this plug
If the harness on your truck looks like one of these.
Conventional Models Built After 7/2004 to present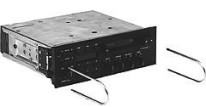 "MAKES IT EASY TO REMOVE YOUR OLD FACTORY RADIO"
ATTENTION FREIGHTLINER TRUCK OWNERS.
If you are wanting to replace your factory radio with a better stereo check out the latest offering from CSS.
Maintain your steering wheel controls
*Works with the (Next Generation Controller System) platform Steering controls. Only with Daimler NGC platform. Via Can Bus - DTNA J1939
CSS-i6600J
AM/FM/WB/MP3/SD/USB/iPod Ctrls,Pa Ready 1939 Firmware
Product Code: CSS CSS-i6600J
$288.00
Enter Your Truck Info
& Phone Number
Works in any Brand & Model truck, but only Steering Wheel Controls for the NGC Freightliner Platform
* 1 Din Type with Fixed Faceplate
* 4x45 Watts Max Power Output
* Electronic Station Search
* Auto Store System
* Electronic Controls for Volume & Bass/Treble/Balance/Fader/DSP
* Digital Clock, Time Adjustable with Alarm Clock Function
* 7 Channel Weather Band
* 8 Amps
* iPod Controls (USB)
* RCA Line Out
* Positive type LCD with Amber LED Back Lighting, Wide Viewing Angle

* Mute
* 4-Way Balance
* MP3/WMA Compatible
* Audible Compatible (Audio Books)
* Pause, Intro, Repeat, Random Play
* Track Up / Down
* AUX IN
* Microphone/Audio input
* USB & SD Compatible

NEW
* If you are not sure if this radio will operate your steering wheel controls, check with your truck service department to make sure your Freightliner uses the DTNA Platform