Radio
AM/FM/WB/SD/USB Player
Weather Band: 7 Bands
Features: Seek, Manual Tuning, Scan, Auto Store/Preset Scan

Audio
Electronic Volume Control(Rotary Encoder Knob)
Electronic Fader/Balance Controls
Electronic Bass/Treble Controls
Loudness
45 x 4 Watt Output
Mute (front of Radio)
Speaker Short Circuit protection to ground
Display
Positive type LCD with Green LED Back Lighting
Wide Viewing Angle
Input/Output
Power/Speaker connector (16-position ISO plug)
Mic #1 input & Mic #2 input
AUX Input 3.5mm Aux input, front panel of radio (use for MP3 or Ipod,Satellite Radio Input)
USB port: front panel
External Mute Ready (Mutes Audio Output)
SD Slot (Mp3 files)
Std. Motorola Type: Female Antenna Connector.
Supports Video File Formats MPEG4, DIVX/XVID, SVCD, VCD, MPEG1, and AVI
Resolution 720 x 480
General
ISO-Din Chassis
Operating Voltage: 12 volts DC, Negative Ground
Volume Memory
Tuner & Audio Presets Retained in memory;
Disconnecting power to IGN & Battery lines, radio still retains tuner & audio presets
Alarm Clock
Digital Clock: 12 Hour Clock (time default)
Euro Mode: 24 Hour Clock (time default)
Time/Frequency Selector(T/F)
Mode selector button (DSP,Tuner,CD,Aux input,Euro)
Conformal Coated PCB
1 Year Warranty
Optional Remote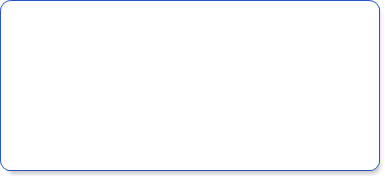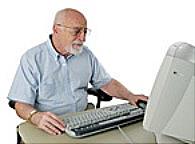 You will be asked to type in your truck information during purchase of this unit. This will tell BRS which harness you need for your truck. Please leave as much info as required as well as a contact number if we need additional info. Your Harness Plug is FREE. $25.00 Value
$359.50
QUALIFIES FOR FREE HARNESS PLUG


10 Years In Production Says A Lot!
Plugs directly into many 2003-2004 semi trucks 2003: Sterling, Volvo
2004: Freightliner, Kenworth, Mack, Navistar, Peterbilt trucks that use a ISO connector like the one pictured.
CSS 6800E
AM/FM/WB/SD/USB Player
Product Code: CSS 6800E

CSS 6800E Semi Truck Heavy Duty Radios. Beat the high price of over the counter truck dealers. ON SALE everyday from Big Rig Stereo
Enter Your Truck Info
& Phone Number

Is it time to upgrade your speakers?



1st Choice for Semi Truck Radios

1-866-424-0575




CSS-6800E AM/FM/WB/USB/SD
Product Code: CSS 6800E


FREIGHTLINER PETERBILT VOLVO WESTERN STAR INTERNATIONAL MACK KENWORTH STERLING


If you don't want to change your factory radio or just want to add bluetooth to a existing radio...