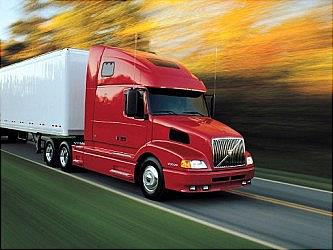 Isuzu All Models - Volvo Models Built After 2/93 Before 11/03
White GMC Models Built After 10/93


Volvo / Isuzu / White GMC

If You Need Help With Your Volvo/Isuzu/White GMC radio wiring harness Application Call Tech Support at 1-866-424-0575
Big Rig Stereo has the correct Volvo semi truck radio and wiring harness to make replacing the radio easy. Use our Plug & Play Harnesses to plug into the factory OEM Radio Harness.
BRS allows you to have a PLUG & Play radio 2 ways. Purchase the plug below for your Volvo if you already have your own radio.
BRS will furnish this plug for Free if you purchase the radio from us. This is a $20.00 value
Use the harness below if you already have
your
stereo.



Volvo / Isuzu / White GMC ISO DIN Connector

All Models Built After 11/03 to present
Use your own radio or purchase a Volvo Radio, Stereo from Big Rig Stereo. All Stereo's purchased from BRS include a free wiring harness for your Volvo Semi.
NEED KEYS TO REMOVE OLD RADIO?

Need a good CB Radio. Check out our sister site at Big Rig CB Radio. Select from over 80 CB and 10 meter radios. Featuring the BEST DEAL Pricing. Buy your next CB at your price.

FREIGHTLINER PETERBILT VOLVO WESTERN STAR INTERNATIONAL MACK KENWORTH STERLING

1-866-424-0575
We make Radio Replacement Easy
1st Choice on Web for Semi Truck Radios






Newer model Volvo truck radios are larger than most of the radios you might buy. The application is called a double din size. The opening measures approx 4in tall and 7in wide. When you install your new single din radio you need a way to fill the remaining 2in opening. Below is a simple solution. It is a snap in pocket that measures the same size of a standard radio 2X7. Once you install your radio into the Volvo snap the pocket into the remaing space. Large enough to hold 3 Cds. Can be used above or below your new radio.


If the factory side matches the pic to the left, this is the harness you need.