JCV2015BT
AM|FM|CD|USB|iPod® and iPhone® SiriusXM-Ready™|Bluetooth® Stereo


JCV2015BT
AM|FM|CD|USB|iPod® and iPhone® SiriusXM-Ready™|Bluetooth® Stereo
Select image for additional pics & Specs
Enter Your Truck Info
& Phone Number
Add the most advanced aftermarket radio available today. "FLAGSHIP CAN BUS MODEL" "Now You Can Get Your Steering Wheel Control Back".
US EXPEDITE & INTERNATIONAL SHIPPING
JCV2015BT
AM|FM|CD|USB|iPod® and iPhone® SiriusXM-Ready™|Bluetooth® Stereo
Enter Your Truck Info
& Phone Number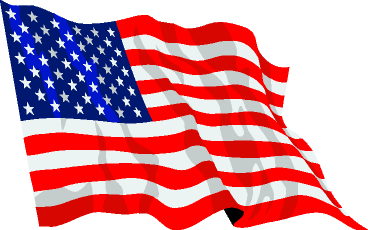 Preliminary Features:

• Standard DIN chassis
• AM/FM/CD/WXA/SXM/BT/USB
• Auto-store and preset scan

• SUPPORTS SAEJ1939 CAN BUS PROTOCOL for SWC and Factory rear sleeper audio controls
• SUPPORTS ANALOG SWC

• Supports 36 PIN ISO factory radio connector
• Electronic AM/FM tuner (US/Euro selectable)
• iPod® and iPhone® controls and charging via USB
• Bluetooth® (HFP, AVRCP, A2DP protocols)
• SiriusXM-Ready™
• Seven-channel NOAA weatherband tuner with S.A.M.E. (Specific Area Message Encoding)
• 180 watts maximum power output • RBDS with PTY search
• Front 3.5mm and rear RCA AUX input
• Full dot matrix LCD with selectable amber or green backlighting
• One hour timer to automatically turn unit off after turning on front panel
• Front panel dimmer works either through CAN BUS or analog controls
• Non-volatile memory for station presets, audio settings and setup menu option settings
• 12/24 hour selectable clock and alarm
• EQ presets (flat, rock pop, classical, user settings)
• Conformal coated PCB
• Low battery alert
• BT microphone (JMICHFP) sold separately (Furnished with BIG RIG STEREO purchase)


NEW
FLAGSHIP MODEL
Full dot matrix LCD with selectable amber or green backlighting WORKS WITH STEERING WHEEL & SLEEPER CONTROLS on CAN bus trucks

THE ONLY AFTERMARKET TO DO THIS
Taking design and innovation a step further, the JCV2015BT features an entirely new level of on-board computer integration. In addition to rear sleeper controls and automatic front-panel dimming to match dashboard illumination settings, the JCV2015BT maximizes driver safety by automatically muting all other audio when incoming messages are being relayed. Once the message has been received in full, the stereo resumes, allowing drivers to maintain unwavering control and attention to the road. If your truck has steering wheel controls this radio has the ability to communicate.
"FLAGSHIP MODEL"
OWNERS MANUAL: "coming soon"
NOTE:
The JCV2015BT shines when used in a CAN bus truck. These are trucks that the factory on board computer communicates with the radio and other equipment in the truck. Not all trucks have tis CAN bus addition. The trend in the industry is to make all trucks this way. The newer your truck 2008 and up the more likely you have one. This radio will work in a non CAN bus truck but without the Steering Wheel and Sleeper controls working. THOUGHT... If a newer truck is in your future you might do this radio over another. It will work in the older truck and work better when you upgrade to the newer truck.
WILL NOT WORK ON VOLVO CAN BUS SYSTEMS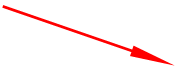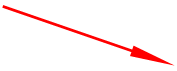 FREIGHTLINER PETERBILT VOLVO WESTERN STAR INTERNATIONAL MACK KENWORTH STERLING


1st Choice for Semi Truck Radios

1-866-424-0575




ADD ACCESSORIES & BUNDLES
The JCV2015BT Radio can be tricked out with many accessories. Select the ACC link for a page showing allthe accessories or purchase below our most popular ones from our Money Saving BUNDLES!
Is it time to upgrade your speakers?


NEED KEYS TO REMOVE OLD RADIO?








JCV2015BT + SXV300V1
AM|FM|CD|USB|iPod® and iPhone® SiriusXM-Ready™|Bluetooth® Stereo
$489.95
Enter Your Truck Info
& Phone Number



JCV2015BT + SXV300V1 + Mobile Spec Antenna
AM|FM|CD|USB|iPod® and iPhone® SiriusXM-Ready™|Bluetooth® Stereo
$569.94
Enter Your Truck Info
& Phone Number


WILL NOT WORK ON VOLVO CAN BUS SYSTEMS
WILL NOT WORK ON VOLVO CAN BUS SYSTEMS